PRESS RELEASE
December 21, 2017
CDC Announces Purchase of Retired Janesville Assembly Plant from GM, Plans Environmental Remediation, Demolition, and Redevelopment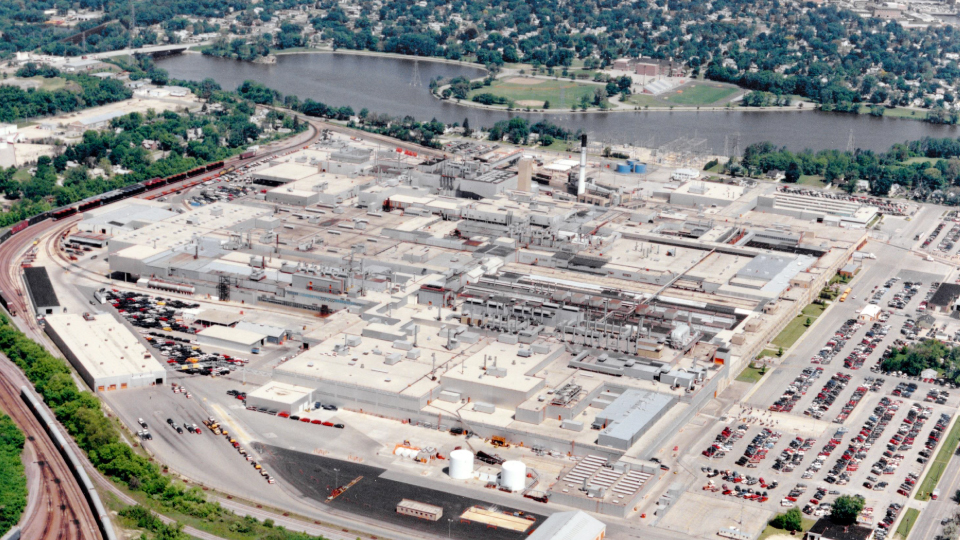 Janesville, WI – Commercial Development Company Inc. (CDC), a leading North American commercial real estate and brownfield redevelopment company today announced the acquisition of the retired Janesville Assembly Plant from General Motors (GM). As part of the transaction, CDC will assume responsibility for legacy environmental liabilities associated with the site.
CDC plans to invest significant resources to reposition the large industrial property for new utilization. Preliminary activity is expected to include environmental remediation, demolition of some or all facilities, and extensive redevelopment planning.
"Our team understands the historical significance behind this project and we are pleased to lead the redevelopment process. We are very impressed with Janesville's pro-growth leadership and look forward to working with them as well as Rock County and the State of Wisconsin to help create new growth opportunities," said Randall Jostes, CEO of Commercial Development Company, Inc.
The Janesville Assembly Plant has unique features and logistical attributes that CDC believes represents significant potential for new development and new jobs for Janesville, Rock County, and the surrounding areas.
"There were many factors that compelled our firm to invest in Janesville – the strong local workforce, the city's access to infrastructure, the city's public transportation, and the proximity to great universities," Jostes said.
Janesville City Manager Mark Freitag stated, "This announcement marks a significant turning point for the Janesville community. Our City has benefitted from a great relationship with General Motors for nearly a century, but we are eager to start a new chapter. CDC has impressed City leaders with their professionalism and vision for the former GM site, and we anticipate a smooth transition and economic growth in our community as a result of this sale."
CDC believes Janesville's workforce extends beyond the borders of Rock County, and could play a big factor in attracting major employers following the necessary environmental abatement and demolition work.
About the Plant
The Janesville Assembly Plant opened its doors on May 1, 1919. It was the oldest operating GM plant when it was largely idled in December 2008. The plant ceased all remaining production on April 23, 2009. The plant employed around 7,000 employees at its peak in 1970, and employed 1,200 when it ceased production in 2008.
Located on 250+/- contiguous acres the, GM Janesville site has the potential to host 5 million square feet of mixed-use, office, warehouse, and light manufacturing space.
The Rock County interstate connectivity is a major benefit of the site's location. Janesville is located in a transportation nexus between I-39 and I-90, US Highways 51 and 14, and State Highways 11 and 26.
Additionally, the City of Janesville is located within one-day semi delivery access to major Midwest hub cities, such as the Twin Cities, Des Moines, Lansing, Indianapolis, Ft. Wayne, Chicago, and Milwaukee. This represent a significant benefit to end users needing to comply with federal trucking regulations that limit drive times.
These attributes and others represent a strategic opportunity for manufacturing, warehousing, and logistics-related development activity. Throughout the redevelopment process, CDC will be engaged in a global marketing campaign to find appropriate end users for this location.
Media Contacts: If you would like more information about this project or Commercial Development Company, Inc., please contact John Kowalik (314) 835-2813; jkowalik@cdcco.com.
Recent Press Releases
12/21/2017 – CDC Announces Purchase or Retired GM Assembly Plant in Janesville, WI
11/20/2017 – CDC to Purchase Retired Brayton Point Power Station, Plans Restoration and Redevelopment
10/03/2017 – CDC Announces Plans to Sell Retired 1000MW Coal-Fired Power Plant (Tanners Creek)
09/08/2017 – CDC Begins Final Demolition Stage at Former Asarco Site in Perth Amboy, NJ
07/21/2017 – CDC Purchases Retired Chamois Power Plant, Plans Demolition & Environmental Cleanup
02/21/2017 – 50-Acre Former Empire Brushes Property & Facilities Scheduled for Foreclosure Auction Sale
10/24/2016 – CDC Acquires 725-Acre Coal-Fired Power Plant, Prepares Site for Potential Development as Indiana's Forth Port
10/18/2016 – CDC Purchases 20-Acre Industrial Site in Reading, PA, Plans Environmental Clean-up and Redevelopment
08/23/2016 – CDC Purchases 108-Acre Brownfield, Waterfront Industrial Port in Antioch, CA, Plans Clean-up and Redevelopment
06/05/2016 – CDC Purchases Retired Coal-Fired Power Plant from AEP, Plans Clean-up and Redevelopment
01/12/2016 – CDC Purchases 65-Acre New Jersey Brownfield, Plans Environmental Clean-up and Redevelopment
10/19/2015 – City of Marysville Unveils Robust Waterfront Redevelopment Concept for Former DTE Energy Site
09/24/2015 – Development Plans Announced for Former Des Peres Quarry
07/27/2015 – CDC Acquires Large Industrial Site in St. Petersburg, FL from Raytheon Company, Plans Redevelopment
05/01/2015 – CDC Unveils Robust Redevelopment Plan for 425-Acre Former Evraz Steel Mill in Claymont, DE
03/27/2015 – CDC to Begin Demolition of 70-Acre Brownfield in Perth Amboy, NJ