PRESS RELEASE
June 21, 2017
Commercial Development Company, Inc. Purchases Retired Chamois Power Plant, Plans Demolition and Environmental Cleanup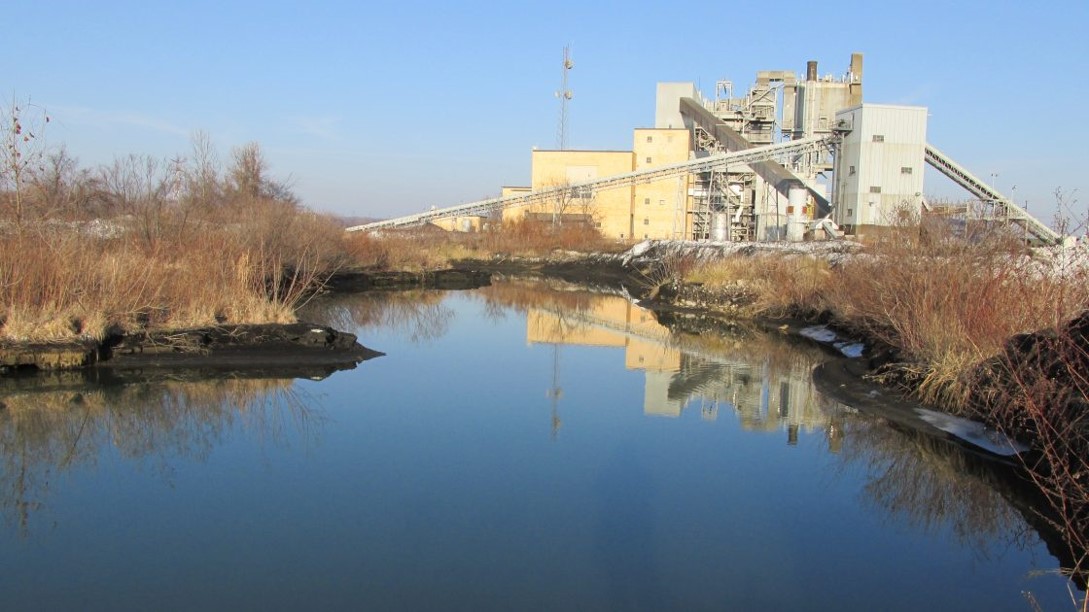 Osage County, MO – Commercial Development Company Inc (CDC), a leading North American commercial real estate and brownfield redevelopment company, today announced the acquisition of a retired coal-fired power plant from Associated Electric Cooperative Inc (Associated) and Central Electric Power Cooperative (Central).
The "Chamois Power Plant" is located in Osage County, Missouri, along the Missouri River. Built in 1953, with a second operating unit added in 1960, the power plant generated 66-megawatts of electricity and burned an average of 226,000 tons of coal annually, delivering power for Associated Electric Cooperative. The plant retired from operations in fall 2013 due to expected cost issues associated with future environmental regulations and other economic and energy market factors.
Since the plant shut down, Associated and Central worked diligently to find a buyer for continued operation, however that process did not result in a solution that fit the community and enabled Associated to fulfill its environmental responsibilities.
Associated then sought proposals from more than 50 firms for decommissioning the facility and employed a third-party engineering firm to review those proposals. Associated chose to partner with CDC due to its reputation and varied resources to fully decommission the plant and remediate the site.
"Associated conducted an extensive national search, and selected CDC due to their 25 years of experience and success in remediation and transformation of industrial sites, said Brian Prestwood, Vice President and Chief Compliance Officer at Associated Electric Cooperative Inc. "Based in St. Louis, CDC has decommissioned a number of coal plants and has a solid record of environmental responsibility and working relationship with the Missouri Department of Natural Resources."
EnviroAnalytics Group (EAG), another CDC affiliate company, will commence a series of environmental remediation and demolition projects at the retired power plant. The expected timeline for completion is 3 years, at which point the site will be marketed for potential reutilization.
Throughout the remediation process, CDC will be performing land studies, market assessments, and meeting with community stakeholders to determine the highest and best use for this site going forward.
"We are pleased that Associated has taken a proactive approach to restore the former site of the Chamois Power Plant. This ownership group has provided a fully-funded remediation plan that will eliminate safety concerns at the retired power plant" said Tim Smith, Senior Vice President at Commercial Development Company, Inc. "CDC will now work to restore the beauty of this prime location along the Missouri River in preparation for new ownership and possible development activity."
About Commercial Development Company, Inc.
Commercial Development Company, Inc. (CDC) is a privately-held, diversified real estate acquisition and development firm whose principal competency lies within the acquisition, repositioning, and redevelopment of underutilized, distressed or environmentally-challenged properties. CDC has acquired and developed over 50-million-square feet under roof located on over 300 sites throughout the United States and Canada. For more information, visit www.cdcco.com.
About EnviroAnalytics Group LLC
EnviroAnalytics Group LLC (EAG), an affiliate company of Commercial Development Company, Inc., provides environmental consulting and project management services on environmentally-impacted real estate for its affiliate partners, as well as corporations, law firms, accounting firms, lenders, municipalities, and institutions throughout North America. For more information, visit www.enviroanalyticsgroup.com.
About Associated Electric Cooperative, Inc
Associated Electric Cooperative Inc. is owned by and provides wholesale power to six regional and 51 local electric cooperative systems in Missouri, southeast Iowa and northeast Oklahoma that serve more than 875,000 members. Associated's mission is to provide an economical and reliable power supply and support services to its members, including the "Take Control & Save" energy efficiency program, www.TakeControlAndSave.coop. Associated is a Touchstone Energy Cooperative.
Contact: Mark Viguet, Manager of Corporate Communications. 417-371-5246, mviguet@aeci.org
If you would like more information about this topic, or to schedule an interview with a representative from Commercial Development Company, Inc. or EnviroAnalytics Group LLC, please contact John Kowalik (314) 835-2813; jkowalik@cdcco.com.