PRESS RELEASE
CDC & ELT Announce Purchase of Retired Connecticut Paper Mill, Plans Demolition, Remediation, Redevelopment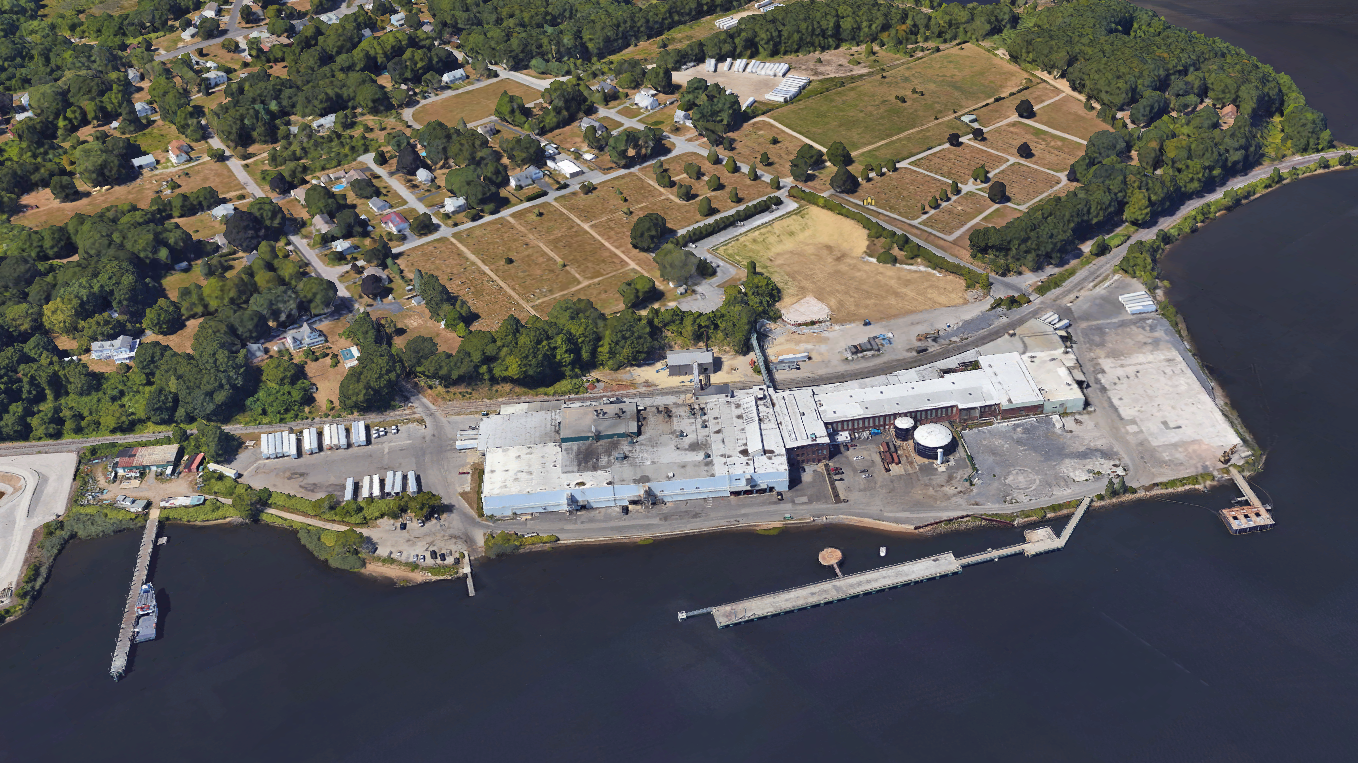 Montville, CT – Environmental Liability Transfer, Inc. (ELT) today announced the acquisition of a 57-acre retired paper mill located in Montville, CT. ELT affiliate Uncasville LLC officially purchased the site in March 2020. ELT will now take steps to redevelop the property, which include demolition, environmental remediation, and other site closure obligations.
The transaction included the purchase of real estate assets and the transfer of legacy environmental liabilities associated with the site.
The retired paper mill is located at 125 Depot Road in Montville, Connecticut along the west bank of the Thames River. The facility produced 165,000 tons of corrugated cardboard packaging per year, officially closed in February 2016.
ELT affiliate EnviroAnalytics Group LLC (EAG) is currently working with the Connecticut Department of Energy and Environmental Protection (CT-DEEP) to properly manage and resolve environmental impact and reposition the site for new and sustainable utilization. Initial activity is expected to include permitting, asbestos abatement, removal of universal waste, environmental remediation, liquidation of surplus machinery & equipment, and demolition of most of the infrastructure on site.
Redevelopment planning and marketing of the site will be managed by Commercial Development Company, Inc. (CDC), a corporate affiliate of ELT. Throughout the process, CDC will be evaluating the market and meeting with local economic development leaders to identify end users who could benefit from the site's unique industrial infrastructure, which includes prime access to shipping routes and on-site rail.
The 57-acre former paper mill site has expansive river frontage along the Thames River, deep water docking access with an existing 400-ft concrete pier, and multiple rail spurs on site. Additionally, the site has excellent transportation access, located less than 1.5 miles from I-395, and multiple open areas which can be used for lay down areas for the crane and construction industries.
"This is a very unique site with significant potential to be repurposed to support distribution, manufacturing, and logistics operations – the site has outstanding industrial features and we are excited to work with New London County leadership to realize the site's full potential," said Adam Kovacs, Executive Vice President at ELT.  
Surplus Equipment Liquidation
Industrial Asset Recovery Group (IARG), a corporate affiliate of ELT, will be liquidating the remaining equipment and machinery at the former paper mill. Surplus equipment remaining includes electric motors, pumps, rolling stock, valves, and other paper mill support equipment. Interested parties can contact Stuart Millner at 314-835-2813 or smillner@industrial-recovery.com.
About Environmental Liability Transfer, Inc.
Environmental Liability Transfer, Inc., (ELT), an affiliate company of Commercial Development Company, Inc., is a comprehensive, environmental liability assumption company providing its clients complete and final environmental liability transference services.  ELT has successfully assumed and abated nearly $2 billion in corporate environmental liability throughout North America. For more information, visit www.eltransfer.com.
 About Commercial Development Company, Inc.
Commercial Development Company, Inc. (CDC) is a privately-held, diversified real estate acquisition and development firm whose principal competency lies within the acquisition, repositioning, and redevelopment of underutilized, distressed or environmentally-challenged properties. CDC has purchased and developed over 50-million-square feet under roof located on over 300 sites throughout the United States and Canada. For more information, visit www.cdcco.com.
Media Contacts: If you would like more information about this project or Commercial Development Company, Inc., please contact John Kowalik (314) 835-2813; jkowalik@cdcco.com.